You can create a gift registry and add products to the registry so that other users can gift you the products.

If there is no gift registry click on the "Create a list" button to create the list.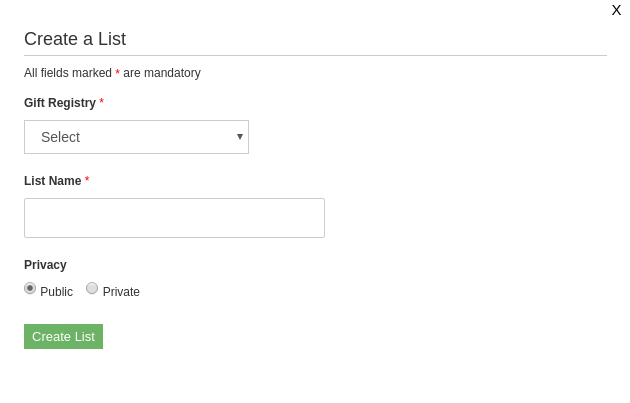 Here select gift registry then enter the list name and make is private or public.

Now we can see the registry and the item count in the registry.
To add an item in the registry, please go to the item details page and add the item to the list.