Please go to vendor portal > orders > manage orders.

In this page vendor can see all the orders.

All the orders are listed here and can see the status. Click on the details button under action section.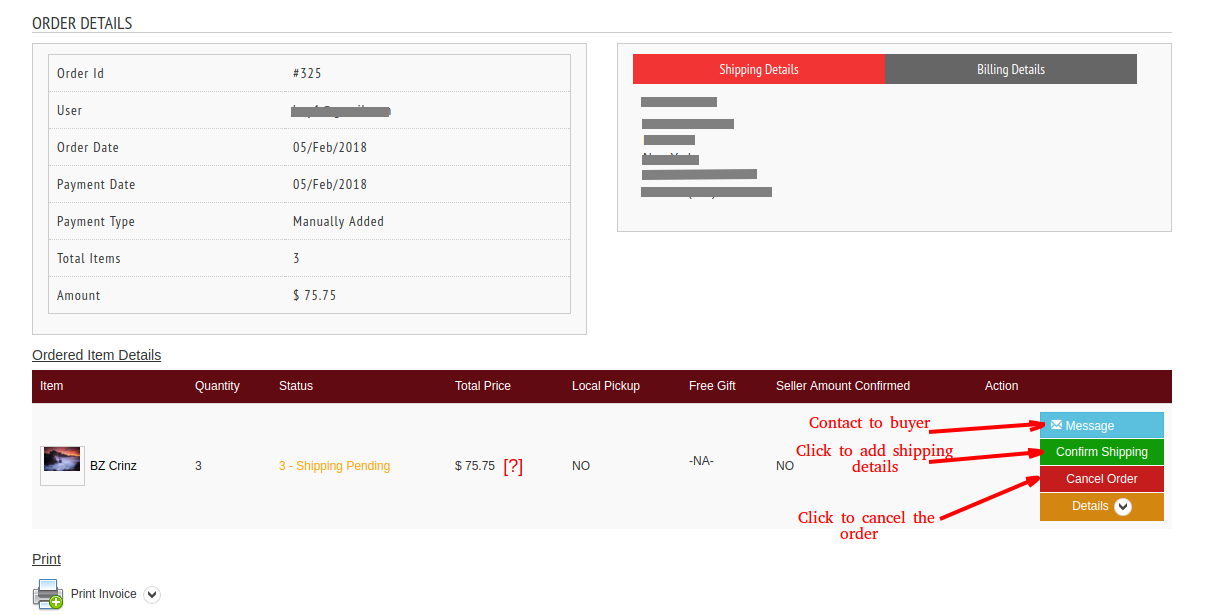 Vendor can see the shipping address, other details and the status.
Click the green "Confirm Shipping" button to add the shipping details.
In the shipping section vendor can enter the shipping details like tracking id, url, expected delivery date etc.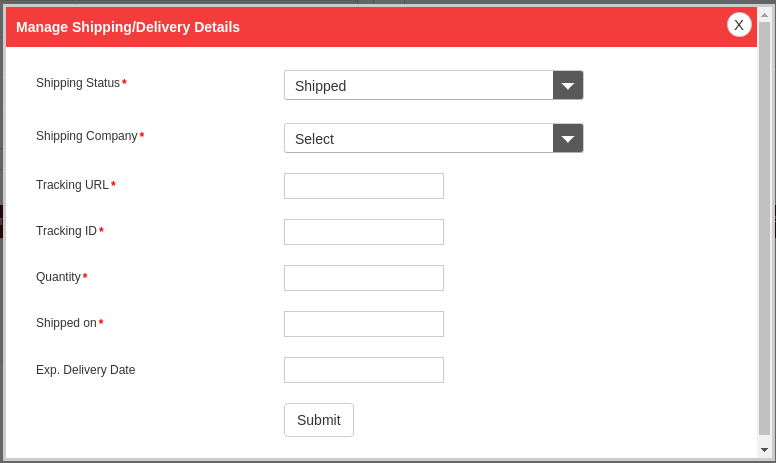 Shipping status – We have 3 statuses available, shipped, delivered, not accepted by user.
Shipping company – Vendor can select the shipping company from the drop down list. Only admin can add shipping companies.
After changing the status, vendor can see the details and update the shipping status.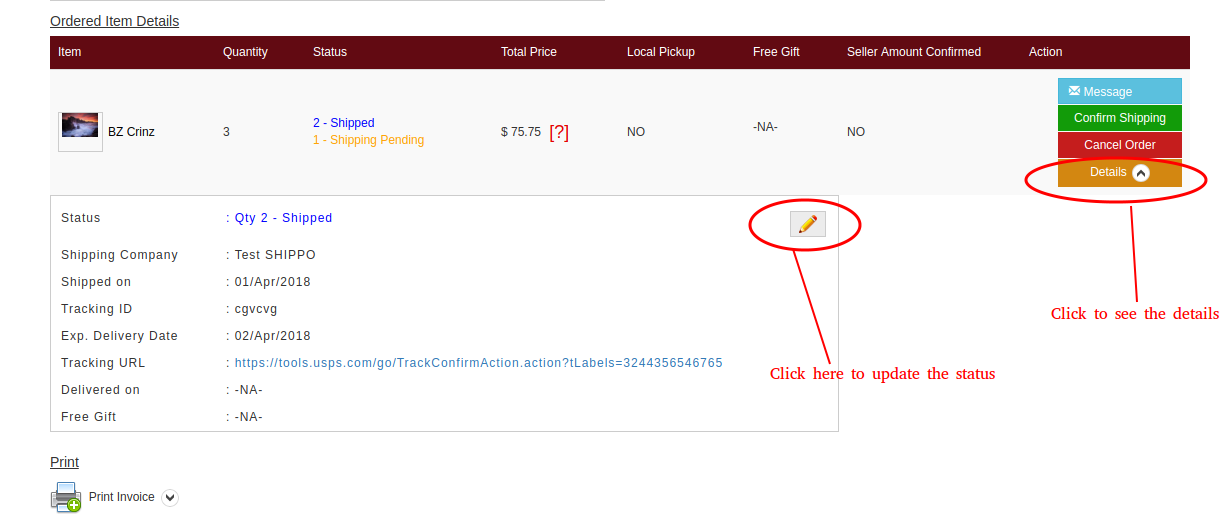 Vendor can also cancel the order, Contact the buyer and print the invoice.